Nederland is aan het HERStellen.

Alle rijlessen zijn toegestaan dus wij staan weer voor je klaar!
De rijlessen gaan conform de COVID-19 hygiëne- en gedragsprotocollen.


Get your driving license with driving school HERS
Zeer nette rijschool; alles is goed georganiseerd en afspraken zijn altijd nagekomen. Zelf heb ik les gehad van Drona en Rewien, die beiden hun werk serieus nemen, uitgebreide en duidelijke uitleg geven en altijd bereid waren om mee te denken bij het inplannen van lessen. Uiteindelijk bij mijn eerste praktijkexamen geslaagd. Absolute aanrader!
Ruben Kamerling
Zeer tevreden over deze rijschool. Mijn instructeur voor rijbewijs B, Kamta, blijft je net zo lang op je fouten wijzen tot je het goed doet. Heel leerzaam. Hij is streng op de momenten dat het moet, gezellig op de momenten dat het kan, en altijd vrolijk! Ook op het kantoor word je altijd vriendelijk geholpen.
Floriaan Bijleveld
Afgelopen donderdag geslaagd voor mijn rijbewijs nadat ik de goede opleiding van Hers had gevolgd. Ik kan Hers, en in het bijzonder mijn instructeur Pavan, zeker aanraden. De rijlessen waren ontzettend gezellig, leuk en vooral heel leerzaam! Dankzij de altijd duidelijke uitleg en reflectie van de les ging het iedere week beter en ging ik goed voorbereid mijn examen in! Ik wil Hers ontzettend bedanken en zal jullie zeker aanraden aan anderen!
Eline Smorenburg
Ik werd al door een vriend doorverwezen naar HERS. Motorlessen gehad van Rakesh. Echt een top gozer en super instructeur. Hij is altijd rustig en besteed veel aandacht aan je en houdt rekening met je eigen agenda. Binnen korte tijd en in één keer mijn rijbewijs (A) gehaald. Kan deze rijschool dan ook alleen maar aanbevelen!
Ulrich Rackwitz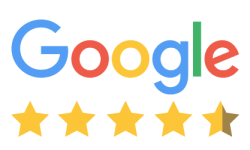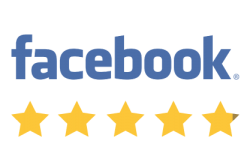 Driving School Rotterdam HERS
Your number 1 driving school in Rotterdam.
Are you in search of a driving school Rotterdam? Then we can tell you that you have come to the right place at driving school HERS. For more than 30 years we are active in the region of Rotterdam and up until this day we have helped hundreds of students to achieve their drivers license with our driving lessons Rotterdam. Are you also interested in achieving your drivings license against a very good price and with excellent supervision? Don't fear to contact us. We will answer any of your questions and we hope to see you soon. For now, you can read further for more information about our driving school Rotterdam.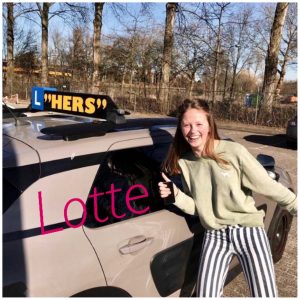 Driving lessons Rotterdam
Whenever you decide to take driving lessons at our driving school Rotterdam you can profit from various benefits. At first, we are the driving school with the highest pass rate in this region. At second you have the ability to partake in driving lessons for your car, motorcycle, scooter or trailer license. We are very proud of the fact that we have several driving instructors who can provide you with optimal guidance. Even if you 'suffer' from driving or performance anxiety, our instructors are able to guide you through the driving lessons Rotterdam. At last, we have favorable rates, so you are able to achieve your driving license against a good price. Does this all sound interesting to you? Then we can't wait to tell you more about the our driving school Rotterdam.
Schedule a trial lesson at our driving school Rotterdam
Would you like to get your driving license as soon as possible? Then we recommend that you schedule a trial lesson at our driving school as soon as possible. During our driving lessons Rotterdam you go out together with an instructor. The trial lesson lasts a total of 100 minutes and during this driving lesson our instructors can make a good estimate of the number of lessons you need. You then have the option to choose from several packages that we have put together for you in advance. Of course it is always possible to purchase separate driving lessons if you prefer this. In this case, keep in mind that the separate driving lessons are slightly more expensive. Do you want to get your driver's license as cheaply as possible at our driving school in Rotterdam? Then we advise you to choose one of our packages.
Contact us for more information
If you want to know more about our driving lessons Rotterdam, it is of course possible to contact us. We are available Monday to Saturday by telephone and e-mail. Call 010 265 12 39 or send an e-mail to info@rijschoolhers.nl. We are happy to answer all your questions and can provide you with more information about our driving school Rotterdam.
FAQ: Driving school Rotterdam HERS
🥇 Why choose for driving school HERS?
Driving school HERS has more than 30 years of experience in the regio of Rotterdam. We have guided hundreds of students to the driving test. Will you be our following student?
🥇 What are the rates for a driving lesson?
We offer very attractive rates for our driving lessons. For more information about our rates, we recommend that you consult our website.
🥇 Do we offer automatic driving lessons?
Yes we do. We have a number of fully qualified instructors providing automatic driving lessons in the region of Rotterdam. Contact us for more information or plan a trial lesson via our website.
🥇 When can i start with my lessons?
At driving school HERS it is possible to start immediately getting your driving license. Schedule a trial lesson via our website or contact us.